Police budget 2023/24 consultation
Introducing the police budget 2023/24 consultation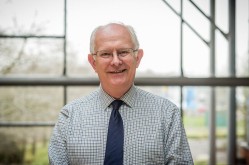 *The police budget consultation has now closed. Thank you to those who took part. The results will be published on our website in due course*
It is a difficult time for me, as your elected Police and Crime Commissioner (PCC), to ask you to consider whether you would support an increase of the police precept of council tax. I recognise that no-one likes to pay more tax but the choice before us, sadly, is either to pay a little more or to risk reducing the policing service available to the public.
The Chief Constable sets out in his message the operational consequences of not funding the constabulary appropriately.
My Police, Crime and Community Safety Plan for Norfolk gives strategic direction for policing in the county. The plan was launched after public and stakeholder consultation and is based upon six pillars which I identified, as your elected representative, as being the key areas on which you wanted police activity to be focussed. The first pillar in my plan is to 'Sustain Norfolk Constabulary' and this is what I must now do.
Resources are limited, demand for policing services is growing, and policing cannot compromise. It is in this light that I come to you with the second of my annual consultations on funding for Norfolk Constabulary. You should be aware that the Government has asked me, and other PCCs, to approach the households of their counties because no more money is available from the Treasury.
May I ask you to take the time to read the information set out in this consultation before deciding on your response.
The consultation closes at 5pm on Monday 16 January 2023.
Printed copies of the survey and consultation documents are also available and can be requested by contacting the Office of the Police and Crime Commissioner for Norfolk (OPCCN) in the following ways:
Post: OPCCN, Jubilee House, Building 7, Falconers Chase, Wymondham, NR18 0WW
Telephone: 01953 424455
Email: opccn@norfolk.police.uk