A message from your Chief Constable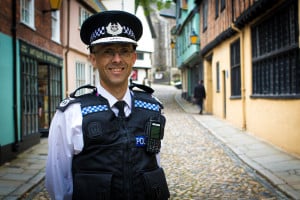 *The police budget consultation has now closed. Thank you to those who took part. The results will be published on our website in due course*
Over the last decade, policing has become ever more complex, with our officers and staff having to juggle competing priorities to ensure they give the best service they can to all our communities but in particular to those most in need.
Policing never stands still – we are:
offering a reassuring voice to victims
an emergency response at the end of a phone
tackling cyber enabled crime
working in local neighbourhoods to problem solve long-term issues
meeting regularly with our local communities and listening to their concerns
building case files for court cases
offering non-emergency guidance
supporting major events
But this is just the side of policing that you are most likely to see or may, on rare occasions, have to receive assistance from. There's so much more that goes on each and every day behind the scenes to keep the county safe.
Our detectives now investigate more rape and sexual offences than any other crime with our public protection unit teams working tirelessly to manage offenders within the community.
Our officers are also working hard to identify serious and organised criminals and victims of modern slavery and child exploitation while also looking to take down county lines gangs and prevent drugs from coming into the county.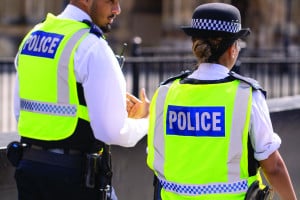 In addition, our new digital investigation officers look to capture and retrieve the growing volumes of digital evidence from numerous investigations and our Witness Care Unit seek to support victims and manage difficult news over court and other delays, decisions we often have little influence around.
We are also seeing the impact of people with worsening mental health, meaning officers spending more time with those in crisis and addressing linked demands such as the 7,400 missing people reports we investigated last year.
Policing has always been the service of first and last resort. Our duty is to serve our communities to the best of our abilities, but at the moment this means handling situations outside of the criminal realm, which we are feeling the impact of, now more than ever. When other agencies struggle to deliver their own service, we end up filling in the gaps.
Along with our successful collaboration with Suffolk Police, we continue to make year on year savings and efficiencies, not just to save money but also to improve outcomes. For example, the new investigation hubs, which will lead to improved outcomes for victims, while also adding to our long-term savings around the costs of our estate. However, these savings are never quite enough.
In my regular discussions with the Police and Crime Commissioner I have made clear my view that we have already taken all of the responsible options available to us to reduce the costs of running the constabulary.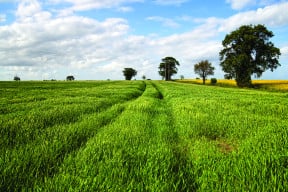 Policing a large rural landscape also provides extra challenges and really stretches our capacity. Like all other businesses, households and individuals, we face significant inflationary pressures, and we cannot absorb them all without a reduction in service.
If our financial burden is not addressed through an increase in our budget, that reduction might include longer waits on the phone, less visibility and worse outcomes in investigations – that is not the level of service I want the constabulary to provide our communities.
I will continue to do my utmost to ensure the force is run in the most efficient way, but it is also my duty to ensure we provide the service that keeps our communities safe.
Even with a 5.2% increase, due to the inflation costs that we are all suffering, the constabulary may still be forced to make significant budget reductions. As evidenced in our recent His Majesty's Inspectorate of Constabulary and Fire & Rescue Services (HMICFRS) report, where we received an outstanding grade for our financial management, our track record of using precept increases wisely has shown that we are delivering on what we promised.
We will work hard to maintain our service, and you can trust, that we only seek an increase because we really feel it's necessary. We all face an uncertain financial future, and this increase will go some way to providing the constabulary with some of the resilience it needs to maintain those levels and keep our communities safe.

Before you complete the survey, please take the time to consider the words from Norfolk's Police and Crime Commissioner, Giles Orpen-Smellie.