A message from your Police and Crime Commissioner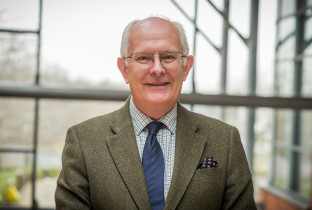 *The police budget consultation has now closed. Thank you to those who took part. The results will be published on our website in due course*
My role as PCC is to fund the police against the priorities set out in my Police, Crime and Community Safety Plan which is why I am responsible on your behalf for setting the police precept of council tax each year.
To give you a flavour of the challenge, the budget for the current financial year is £196.4 million. Some 55% of this comes from the Treasury via a Home Office grant, and the rest (45%) is provided by the households of Norfolk through the precept.
Of that £196.4 million, £169 million (86%) is spent on people - 1,800 officers and 1,300 staff. The remaining £27.4 million (14%) goes on everything else, including police buildings, vehicles, fuel costs, equipment, training and specialist capabilities such as forensics.
Looking forward to next year, the Government has announced that Norfolk Constabulary's budget will be £203.9m. The increase on this year is therefore £7.5m (3.8%) of which the Home Office is providing £1.9m.
The Government is expecting me to find the remaining £5.5m by increasing the precept by an average of £15 (5.2%). This translates into an increase of £14.94, or 29p a week, on a Band D property, or £11.62, 22p a week, on a Band B property.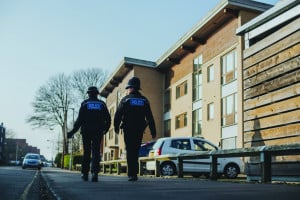 An increase of £7.5m does sound like a lot. However, this must be placed in context with inflation at more than 10% and a number of other cost pressures, for example, pay rises, that must be absorbed within the budget.
I have discussed with the Chief Constable every possibility to save money across current staffing capability and activity and I can assure you that the constabulary are as efficient in using your money as they possibly can be. Indeed, His Majesty's Inspectorate for Constabularies, Fire and Rescue Services recently graded Norfolk Constabulary as 'Outstanding' for their efficient and effective use of resources.
In recommending an increase of the precept, I have considered all the other sources of funds available and the constabulary's ability to make further savings before asking you for your support. The views you offer during this consultation will inform my final decision which I must present to the Police and Crime Panel for their endorsement on 2 February 2023.
This has not been an easy decision, and whilst I have focussed on funding, I know you are more concerned about sustaining visible, frontline policing. During the autumn, I held a number of engagement events across Norfolk to speak with residents about their concerns and expectations around policing.
Your expectations and demands on the police are growing and policing simply cannot compromise.
Control Room staff must be there at the end of a phone
Officers must respond to emergencies
Officers must be able to arrest and bring offenders to justice
Officers must offer a reassuring voice to victims
Officers need to engage communities to become aware of issues and concerns
I know you want to see more visible policing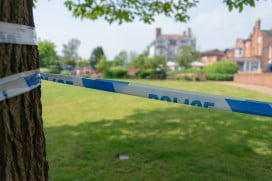 The policing family is bigger than the officers on the front line – it takes a range of different services to support them including police staff, members of the Special Constabulary and other vital volunteers. They need police vehicles, buildings, professionals with specialist knowledge in areas such as forensics. Officers need to continually develop their knowledge and skills and require the right training facilities to do this.
Significant savings have already been made but, put simply the police need the tools to do their job and if we are to maintain the same level of service as last year those working behind the scenes needs to be funded.
I am now launching this consultation to allow as many people as possible to have their say about my proposals. This consultation will run for two weeks from 9am Tuesday 3 January until 5pm Monday 16 January 2023.
Based on the information provided by the Chief Constable, I propose to increase the police precept by 5.2% in order to maintain current levels of the policing service.
A 5.2% rise represents £14.94 a year or 29 pence per week for a Band D property and £11.62 or 22 pence per week for a Band B property.
I would like you as a resident of Norfolk, having considered this information and the words of the Chief Constable, to tell me whether you agree that an increase of the police precept is necessary.

Before you complete the survey, please take the time to consider the words from Norfolk's Chief Constable, Paul Sanford.