Police budget 2022/23 consultation
The PCC's police budget consultation has now closed. Thank you to all those who took part. Giles will now take time to consider the findings and his decision will be announced in due course.
Introducing the police budget 2022/23 consultation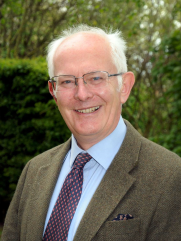 In May last year I was elected to serve as Norfolk's Police and Crime Commissioner.
The role of PCC carries several responsibilities and one of them is to decide how much we all pay as the police precept of council tax. The decision whether to increase the precept is not one I take lightly and so what follows sets out my thoughts.
We live in an increasingly complex world, with growing demands on our time and what can feel like continual challenges to our ability to get on with our daily lives. I imagine though, that we all share the aspiration to be able to go about our business in safety and to feel secure in our homes and communities.
Effective and efficient policing is vital for keeping us all safe and ensuring this happens is at the heart of my role as PCC.
The last year has seen some significant events that have placed a particular spotlight on police responses to rape, serious sexual assault, domestic abuse and violence against women and girls. The government is clear and the people of Norfolk are clear that action must be taken to make our homes and our streets safe for women and girls.
I will be addressing this point particularly in this budget consultation. However, I also need to sustain Norfolk Constabulary's ability to deal with all other forms of crime, which are growing in complexity, and that you will be familiar with in both the rural and the urban areas of our county.
I also want the police to be more visible in the way they do their business.
It is in this light that I come to you with the first of my annual consultations on funding for Norfolk Constabulary. May I ask you to take the time to read the information set out in this consultation before deciding on your response.
The consultation closes at 5pm on Friday, 14 January 2022.
Printed copies of the survey and consultation documents are also available and can be requested by contacting the Office of the Police and Crime Commissioner for Norfolk (OPCCN) in the following ways:
Post: OPCCN, Jubilee House, Building 1, Falconers Chase, Wymondham, NR18 0WW
Telephone: 01953 425657
Email: opccn@norfolk.police.uk