A message from your Police and Crime Commissioner
The PCC's police budget consultation has now closed. Thank you to all those who took part. Giles will now take time to consider the findings and his decision will be announced in due course.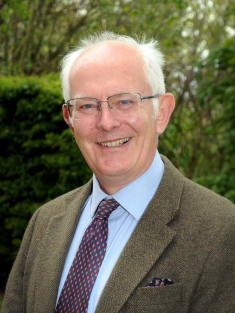 Funding for Norfolk's police service and the work of the PCC comes from grants received from the Home Office, income from fees and charges and the annual council tax precept that is levied on all households in Norfolk.
I work with other PCCs around the country through the Association of Police and Crime Commissioners and with my Chief Finance Officer to try to influence funding to ensure Norfolk Constabulary receives the appropriate level to tackle crime and keep this a safe county.
I am required by law to set the budget for policing in Norfolk. I am doing this by taking into account all the other sources of funds before making a recommendation about how much you should contribute and this consultation will inform my final decision.
In March, I will be launching my new Police, Crime and Community Safety Plan. This plan will set out my expectations of what the constabulary must deliver to keep Norfolk's residents safe and will be the basis on which I hold the Chief Constable to account.
Maintaining an effective and efficient police service - one that achieves best value for the funding available whilst equipping officers and staff with the tools and technology they need - will be a fundamental part of my plan. Sitting alongside that will be the need to deliver visible policing that proactively builds trust between people and the police service. When I launch the plan, you will see a series of detailed objectives that cover everything from visible and effective policing to preventing offending, supporting victims and developing safer and stronger communities.
In the last 12 months we have seen truly shocking events that have shone a spotlight on the safety of women and girls in our communities. Norfolk remains a safe place to live and work, but it is also true that the constabulary are seeing a growing number of calls related to domestic abuse and violence, with almost a quarter of all recorded crime now related to domestic abuse.
My Police, Crime and Community Safety Plan will set a specific expectation for the police, in partnership with other agencies, to promote a co-ordinated county-wide response to violence against women and girls and to tackle high harm behaviours and criminality such as domestic abuse, rape and serious sexual offences.
It is incumbent on me to ensure the police have the necessary funding and resources to do so.
In developing my proposal for the policing precept I have consulted the Chief Constable and senior leaders of Norfolk Constabulary and subjected their proposals to rigorous scrutiny.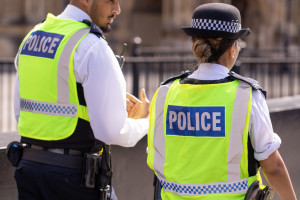 The Chancellor in his budget statement on 27 October, capped the maximum precept increase at £10 for the year. Further, the Home Secretary built into her calculations for police funding an expectation that PCCs would raise the precept by this amount.
The Chief Constable and his team have presented a series of funding requests to me that combine the need to maintain the current service being provided as well as some specific enhancements.
Thanks to ongoing efficiency savings and partnership working with our colleagues in Suffolk Constabulary, millions of pounds in savings have been made over the past decade and work continues to find efficiencies.
There are some significant costs in policing. For example, there's a need to review the police estate across the county to ensure we will have police stations where we need them in the future and also to ensure that all our buildings are set up to achieve the government's carbon neutrality targets.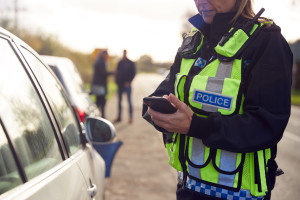 New officers continue to be recruited thanks to the government's Uplift Programme. But once recruited, those officers must be trained and equipped, which requires resources that are becoming increasingly expensive.
The government has placed a priority on all police forces to respond to growing concerns about rape, serious sexual assault, domestic abuse and violence against women and girls. This is an area of police capability that needs additional resources. Of 21 new officer and staff posts proposed for the next financial year, 19 of them would work in this area. It is of huge concern to me and to the Chief Constable that sexual assault and domestic abuse are areas of significant growth in demand for the constabulary and it is imperative that we do our utmost to support victims of these crimes and bring perpetrators to justice.
Elsewhere in the budget, investments in drone capability will further enable the constabulary to respond to crime particularly in our rural communities and together with additional digital investigation resources will ensure our force remains fit to tackle modern day crime. Underpinning all of this is simply the need to maintain officer numbers and deliver services on the front line, something that is crucial to ensuring visible and trusted policing in our communities.
The reality we are faced with is that without an increase to police budgets the constabulary will not be able to maintain either the current level of service or be able to respond to these growths in demand.
As we begin a new year, I understand that the last question you want to be asked is whether you support additional demands on your household budget.
However, foremost in my mind is the fundamental need to keep our Norfolk communities safe and that is why I have come to the following proposal.
Based on the information provided by the Chief Constable, I propose to increase the police precept by 3.59% in order to maintain current levels of the policing service you receive and to tackle the new challenges that the police are faced with going forward.
A 3.59% rise represents £9.99 a year or 19 pence per week for a Band D property and £7.77 a year or 15 pence per week for a Band B property.
I would like you as a resident of Norfolk, having considered this information and the words of the Chief Constable, to tell me whether you agree by taking part in the survey below.

Before you complete the survey, please take the time to consider the words from Norfolk's Chief Constable, Paul Sanford.