PCC's blog
On this page you will find regular blogs written by Police and Crime Commissioner Giles Orpen-Smellie.
Below is the first of a series of blogs Giles has planned for the year.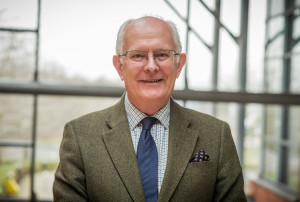 The police's ability to provide a visible service to the public depends on the availability of resources.
Norfolk Constabulary has 1800 officers. However, in order to provide a policing service '24-7-52' they must work in shifts, which usually means that there are around 200-250 officers on duty at a given moment. Once various key duties are taken into account, the number of officers available to deploy on routine patrols probably reduces to around 100. Norfolk is a county of 540 parishes so one can immediately appreciate how thinly the police are spread.
Meanwhile, public demand for police assistance is growing year on year. For example, before the pandemic, 999 calls would average around 250 a day. The only time that 999 calls approached the 500 mark would be in the 24 hours over New Year. Since the pandemic, 999 calls have increased by about 10% each year. The number of 999 calls each day between the May and August bank holidays last year, 2022, approached and sometimes breached the 500 mark almost every day. The control room is expected to answer 999 calls within 10 seconds and, having triaged the call and confirmed the emergency, the Constabulary is expected to respond within 10 minutes in the four main urban areas and 20 minutes elsewhere across the county.
It follows that, if the available police officers are responding to emergencies, they would not be available for old fashioned beat patrols.
We need more officers.
The government has provided 20,000 additional officers. In Norfolk's case this represented an increase of 224, which has been achieved. However, while this is welcome news, the reality is that this brings Norfolk Constabulary back up to its strength in 2010. In the meantime: the population of Norfolk has grown by 10%; public demand for service has increased significantly; and crime has become increasingly complex, both in terms of the crimes being committed and in the investigation of those crimes.
Could we recruit even more officers? In theory, yes: the Constabulary has ample applicants on its books. However, this would come with a price-tag as 100 more officers would cost around £4-5 million. The government, having funded the 20,000, seems unlikely to provide any further additional funding. The only other source of funding would be the police precept of council tax, but a bid to raise an additional £4-5 million would suggest another increase of around £20 per household, and I'm sure that Norfolk's residents would have a view about that.
So, if there's unlikely to be more money, is there another way of finding more officers. Again, the answer could be yes.
A large proportion of calls for service that come into the police control room are, arguably, not related to core police business. The police respond because no-one else does. Often, that's simply because members of the public know that they will get an answer to a 999 call whereas they might have no idea of even what number to call in order to speak to a more appropriate organisation. On one level, the Constabulary's willingness to help is commendable and reflects that vocational, public service, approach that is the hallmark of British policing. However, how many officers could be 'regenerated' from within existing resources if the police control room started to redirect 999 callers to more appropriate agencies rather than tasking police assets.
Such a study is now underway. This does not mean that the Constabulary is going to suddenly step back from a range of things that they have done until now. It does mean that the Constabulary are going to identify areas from which they should step back and talk to those agencies who should respond to ensure that they are able to take back such commitments.
An example is mental health. Around 20% of calls to the police control room relate to mental health issues. Are police officers the right people to respond to, and to deliver the right care to, people suffering mental health crises? Is it right that officers then often have to sit in A&E departments for 12-14 hours escorting mental health patients? How many officers could Norfolk Constabulary regenerate if more appropriate mental health partners took over these calls? And, how do we achieve such a return of responsibility to more appropriate agencies without detriment to the individuals who need help? A discussion is already underway with the Norfolk and Suffolk NHS Foundation Trust and other partners in both the public and charity sectors and I am greatly encouraged by the positive, pragmatic and wholehearted way everyone is engaging in such discussions.
Mental health is the first of a number of areas that the Constabulary will be looking at in order to reduce the burden it is under in order to find more police officers to deploy to core policing tasks and to provide the increasingly visible policing service that Norfolk's public is asking for.
The public wants to see more visible policing. I am encouraging the Constabulary to deliver increased visibility of policing. However, the police must be able to deliver that increased visibility from within the resources they have and in competition with all the other demands the public places on them. The alternative question would be whether the public would be willing to pay more in the police precept of council tax to pay for more officers.
My role as the Police and Crime Commissioner is to represent the public of Norfolk who elected me in matters of public order, community safety and criminal justice.
There will always be plenty of voices in such debates, and human nature means that some voices will be louder and more insistent than others. However, the most important voice, the voice that is often the most difficult to hear, is that of the silent majority.
Last week I was given time out to listen to and think about what the silent majority are asking of me and to reflect and refocus my efforts accordingly.
The public is making it clear that what they want more than anything else is greater visibility of policing: if the police wish to restore the public's faith in policing, the police must be visible and accessible within the communities they serve.
Norfolk Constabulary continues to do excellent work, which is why Norfolk is one of the safest counties in which to live. However, the nature of modern crime is such that much of the police's work goes on outside the public's view. There is also an issue of increasing public demand while police resources are squeezed, which results in finite numbers of officers being stretched thin as they dash to respond to one call after another with an inevitable impact on routine visible patrolling. There has also been an unintended separation of the police from the communities they serve due to the closure of police stations and the loss of PCSOs, which were consequences of ten years of austerity.
Nevertheless, a focus on reinstating visible and trusted community policing would reassure the public and so be welcomed by them. Visible and trusted policing is the second pillar of my Police and Crime Plan and so I too would both welcome and encourage greater emphasis on its delivery. Increased visible policing is also what the government is asking for through both the Beating Crime Plan and more recently the Anti-Social Behaviour Action Plan. Baroness Casey also identified visible community policing as a key factor in policing by public consent in her recent and hard-hitting review into the culture of the Metropolitan Police Service.
Norfolk Constabulary 'gets' the need for visible policing; they want to do more and recent local media reporting shows that they are doing more. The issue is how to generate the officers from within existing resources to deliver increased visibility in competition with all those other calls for service. The Chief Constable is looking at what calls the police are currently responding to that could be handed over to other, more appropriate partners thereby freeing up police resources. In tandem, I shall be encouraging the Chief Constable to place increasing emphasis on visible policing through my scrutiny of the police service being provided.
Sir Robert Peel, the 'father' of modern policing, wrote as Home Secretary in 1829 that "… the power of the police to fulfil their functions and duties is dependent on public approval of their existence, actions and behaviour, and on their ability to secure and maintain public respect." That is as true now in 2023 as it was then in 1829. The silent majority of the public of Norfolk are reassured by, approve of, and respect the work of their police. However, greater visibility of policing is needed if this reassurance, approval and respect is to be sustained.
Giles' Blog No. One - 24 March 2023
This is a watershed moment in policing. Baroness Casey published the final report of her independent review into the standards of behaviour and internal culture of the Metropolitan Police Service.
There should be no surprise, after the appalling cases of Wayne Couzens, David Carrick and other Met officers, that the report is hard-hitting and makes uncomfortable reading.
However, Baroness Casey has done a great job. She is balanced and measured in her approach but clear and fair in her criticism. She examines how Met officers are working and the support that they get (or don't get) from supervisors and administrative departments, and so has a better understanding of the conditions in which inappropriate behaviour has been allowed to go unchecked.
Clearly, Baroness Casey's focus was on the Met, but the report contains much that could be applicable across policing and there is much for Norfolk to consider.
My role, acting on behalf of the public who elected me, is to scrutinise how the Chief Constable plans to apply Baroness Casey's findings here in Norfolk. I can be very clear that this report is not another warning, it is not a document that can be scanned and plonked on a shelf to gather dust, it requires careful consideration and decisive action.
Both before and after the publication of the Casey report, I have examined Norfolk's response to the critical issues in discussion with the Chief Constable, and I will continue to review progress. Therefore, I can assure the public of Norfolk that the Chief Constable is on the case.
Long before this report was published, he was impressing on his officers and staff the standards he expects of policing in Norfolk and the consequences for those who might think that they are somehow entitled to betray those standards. I have witnessed at first-hand one of the briefings given by the Chief Constable to his officers and staff. No-one in that theatre that afternoon could have been in any doubt about what is required of them.
More importantly, I know from my conversations with Norfolk officers and staff that they want to be part of the Chief Constable's solution. They feel betrayed, both as members of the Constabulary and as members of the public, by the events that have unfolded. I know that the Chief Constable will be reading Baroness Casey's report with a determination that Norfolk Constabulary will implement her recommendations in full. He and I will report to the public on progress through my PCC Accountability Meetings, the Police and Crime Panel and through local media.
In all of this let's not forget, and Baroness Casey also makes this point very clearly, that the vast majority of police officers and staff are hardworking, dedicated and vocational people who come to work to serve their communities to the best of their ability.
Norfolk is a safe county in which to live, which is due to the selfless efforts of our 'thin blue line'. If we don't support our police then that thin blue line could fade away as officers and staff vote with their feet, and we need to keep our good officers. So, while there is certainly work to be done, I would ask Norfolk to hold its nerve and continue its support our Constabulary while this work is being done.