Chief Constable Recruitment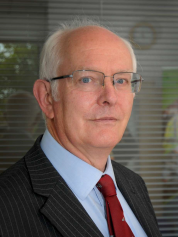 A message from the Police and Crime Commissioner, Giles Orpen-Smellie:
"Norfolk Constabulary is in need of a new Chief Constable and the process for that appointment starts here.
This is a first-class opportunity for existing Chief Constables, Deputy Chief Constables and Assistant Chief Constables (and equivalent ranks) to make a difference to the communities of Norfolk.
I am seeking an exemplary inspirational Chief Officer who has vision, determination and resilience to lead the Constabulary. These attributes will ensure that they can lead strategic collaborative change both in policing and across partnerships to meet my vision; one that provides a local policing service that keeps people safe and protects the vulnerable in the most effective and efficient manner.
To do this the Chief Constable needs to have the passion and purpose to bring inspiration to the people they lead in this, whether this is the Constabulary's existing officers and staff, our partners, or our new officers who are our police force of the future.
In the documents here, you will find information about the role, about what it's like to live and work in Norfolk and lead our Constabulary, what I am looking for in a Chief Constable and how to apply.
I look forward to receiving your application."

Please return your completed Application Form and Equal Opportunities Form to Mark Stokes, Chief Executive, Norfolk Office of the Police and Crime Commissioner by emailing: Mark.Stokes@norfolk.police.uk.
The closing date for applications is 5pm on Monday 8 November 2021.