Youth Commission
It is important to the Police and Crime Commissioner that the voice of all Norfolk residents is heard.
Set up in 2017, the Youth Commission is a diverse group of young people, aged between 13 and 25, from all over the Norfolk policing area.
The Commission help shape decisions about crime and policing, supporting, challenging and informing the work of Norfolk's PCC.
Through peer research, members take the work being done by the Commission to a wider youth audience, encouraging participation, gathering information and drawing conclusions to inform the recommendations they make to the PCC.
Following the first national lockdown, the Youth Commission launched a six-month long project to gauge the main concerns of young people during the pandemic. The report was published in late December 2020 with domestic abuse highlighted as a top area of concern.
---
The Youth Commission launched their 'Big Conversation' report in April 2018 which identified six key priority areas including; Journeys through the Justice System, Relationships with the Police, Mental Health, Abusive Relationships, Substance Misuse and Peer Pressure & Social Media the Commission has grown from strength to strength. Members still work to these priorities.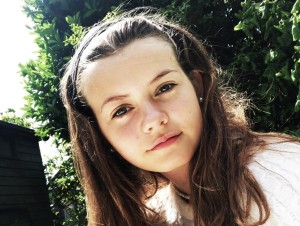 Sophia Paffett - 14
I first joined the Youth Commission for two main reasons, at the time I was and still am very interested in politics and law and one of the older members recommended it to me as a great way of learning about those subjects.
The second main reason was I was very passionate for doing something good in the world, the Youth Commission fights and represents young people's voices, so if I could help aid their cause, it would be amazing. It allowed me to make some positive change that I was desperate to see in the world.
The Youth Commission has gifted me with so many great opportunities to debate, discuss and widen my world view.
As the current youngest member of the Commission, it allows me to support people of my age and it lets me make an input which might not otherwise be heard, and I really feel like my opinion is valued. Not only is it a place full of dedication and inspiration but fun too.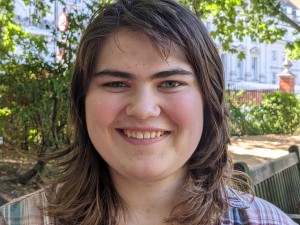 Fee Robinson – 19
I joined the Youth Commission whilst I was a Member of Norfolk County Council's Youth Parliament to try and join up the work of both groups. I've stuck around because I thought it had the potential to advocate for young people to the police, at a time when the relationship between both is strained.
I love that I get to advocate for young people to the senior management of Norfolk Police, and, more importantly, facilitate young people advocating for themselves. Through the Youth Commission I've become a member of the Independent Advisory Group (IAG) and have just launched the Norfolk Youth Community Forum, allowing young people, people who work with young people, and the police to come together to discuss relevant issues.
If you have specific thoughts you want heard or if you're just interested, there's loads of opportunities to learn about the police and policing - this might help you develop ideas on what you want to advocate for! There's a great amount of personal fulfilment and a sense of supporting your community by getting involved.
Alisanne Webb – 22
I have been on the Youth Commission since its creation in 2016. Through being a member, I have had many amazing opportunities to experience what different careers within policing and the wider police/security network would be like.
All of these experiences gave me great food for thought when considering a career path. I already knew I wanted to go into the policing or security sector as I studied Forensic Science at the University of Kent, of which I am a recent masters graduate. This, combined with my time on the Youth Commission, led me to apply for the role of an analyst within the DSTL, the Ministry of Defence's, Defence, Science, and Technology Laboratory. A role which I was so pleased to be accepted for. The Youth Commission helped me so much, not only in deciding which route I wanted to go down, but also in developing the confidence and skills I needed to perform my best during interview. The varying experiences the commission provided me with allowed me to see what I liked doing the most and where I thought I could maximise my potential.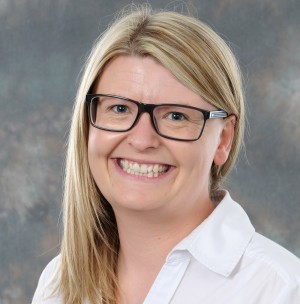 Fay Crangle is the Consultation and Engagement Officer for the Office of the Police and Crime Commissioner for Norfolk (OPCCN).
"My role involves working with the various communities across Norfolk to make sure that they can have their say on policing and crime in Norfolk. I do this by working on different projects including the Youth Commission (YC) and the Independent Advisory Group (IAG).
"The Youth Commission is so important as it allows children and young people an opportunity to have their say about policing and crime in their area and across Norfolk. It also gives them the opportunity to have direct access to those who are responsible for the police and provides them with a platform to work with those individuals to make a positive difference.
"The Youth Commission is an important tool to ensure that The Police and Crime Commissioner and the police are listening to young people and are working with them to help make Norfolk safer.
"Currently, we have some fantastic members, however, the more members the YC has, the more young people across Norfolk get to have their say. Also, becoming a YC member allows for children and young people to ask those hard questions, to listen to the answers but more importantly to work with those in charge to make change for the better."
Interested in becoming a member of the Youth Commission?
For more information about the Youth Commission or to see how you could get involved email: Fay Crangle, Consultation and Engagement Officer for the Office of the Police and Crime Commissioner for Norfolk (OPCCN): Fay.Crangle@norfolk.police.uk