Pathways into accommodation
Foundations Project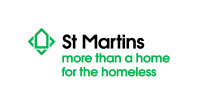 The Office of the Police and Crime Commissioner for Norfolk (OPCCN) is working with Norwich-based homelessness charity St Martins to help people released from prison in the city to find accommodation.
Thanks to backing from partners, the Foundations project is reducing reoffending by bringing vital stability to the lives of prison leavers and supporting them to reintegrate back into their communities. Having somewhere safe and reliable to call home can significantly reduce the likelihood that someone will return to criminal behaviour – but homelessness is a very real risk. Getting help to address what makes them vulnerable to offending is vital in successfully transitioning from a life behind bars to a crime-free one back in Norfolk's communities.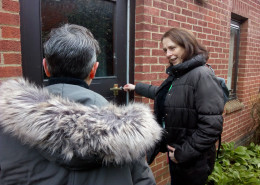 The Foundations project's aim of providing stable accommodation for prison leavers – as well as support to tackle the issues which make them vulnerable to reoffending – is supported by Norwich City Council, Broadland Housing and Norfolk and Suffolk Community Rehabilitation Company. Match-funding has been provided by the National Probation Service – Norfolk and Suffolk, supporting Foundations to run until September 2022.
As well as helping prison leavers access accommodation, Foundations provides individualised support to help its clients address issues such as drug and alcohol use, poor mental health and debt, which make them vulnerable to returning to criminal behaviour, and stop the 'revolving door' of the criminal justice system. A person-centred support officer at St Martins, funded by the OPCCN, works directly with prison leavers to help them access mental, physical and emotional care, and support their reintegration back into society by encouraging positive activities and links with communities.
Case study: Paul's story
Six months ago, Paul was discharged from hospital following a suicide attempt. A dependent drinker and Class A drug-user, he had a long history of offending and anti-social behaviour. He was sleeping on the street and did not engage with support services.
Now Paul is waiting for the keys to his new home and is desperate for Covid-19 lockdown restrictions to be lifted so he can begin a volunteer placement where he will train in catering.
His Person-Centred Support Worker met Paul four months ago. She supported him into temporary accommodation and encouraged his engagement with the mental health team, drug and alcohol service, and his probation officer. Since entering the Foundations project, Paul has not reoffended. He remains abstinent and has been invited to become a Peer Mentor by the drug and alcohol service provider. With his support worker's guidance, Paul is ready to move on with his life and is building the foundations to achieve his goals.