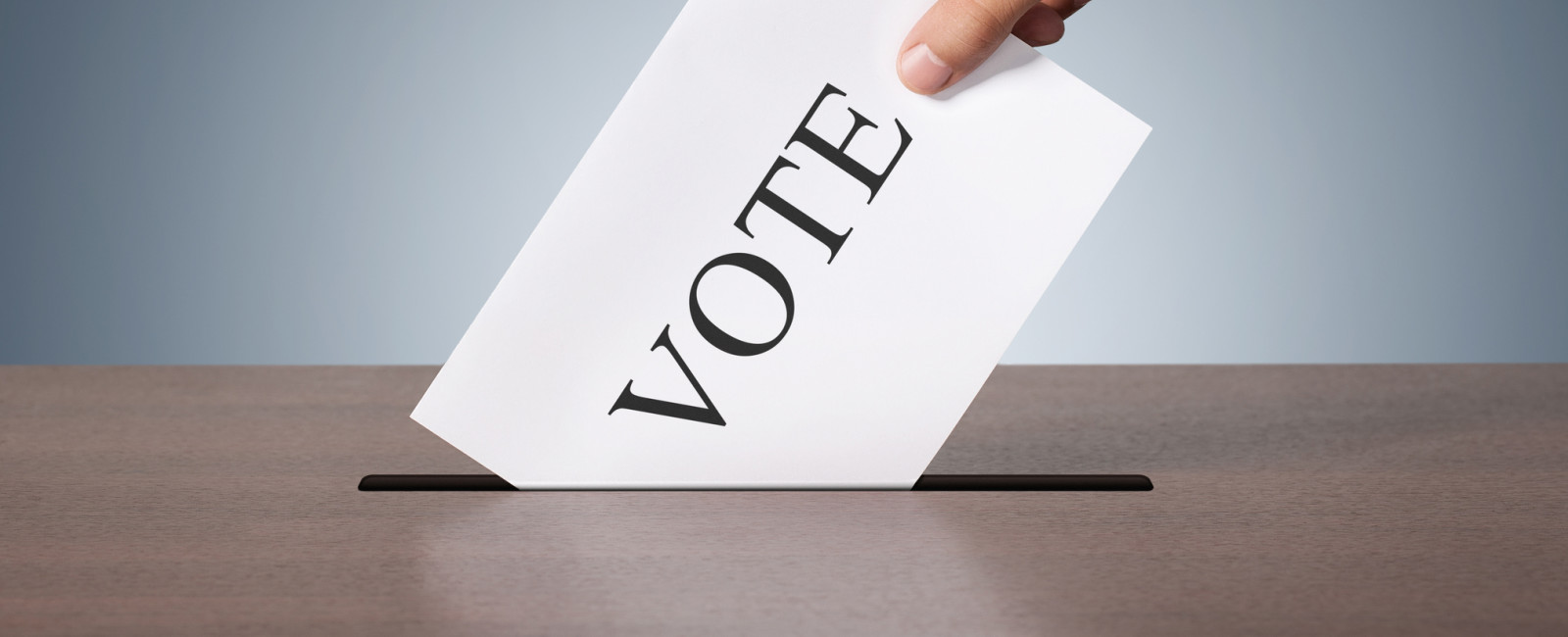 PCC Election 2021
Having been postponed in 2020 due to the pandemic, the next PCC election will take place on 6 May 2021.
PCC Elections
Norfolk PCC Election 2021
The election of the Police and Crime Commissioner (PCC) for Norfolk will take place on Thursday 6 May 2021.
This area of our website provides details of the upcoming election, including information which may be useful to prospective candidates.
Further relevant information will be published as it becomes available.
About PCCs
The Association of Police and Crime Commissioners' has produced this short animation explaining the role of PCCs, including their responsibilities, what they do for local communities, how their role is different to that of a Chief Constable, how they are answerable to the public, who elects them and where to find out more information.
Key election dates
Monday 29 March 2021 – Publication of notice of PCC election (pre-election period starts)
Tuesday 30 March to Wednesday 7 April 2021 – Nomination period for PCC candidates
Thursday 8 April 2021 – Publication of statement of persons nominated for PCC election
Thursday 6 May 2021 – Election day
Saturday 8 May 2021 – Count and declaration of result
Wednesday 12 May 2021 – Term of incumbent PCC ceases
Thursday 13 May 2021 – Newly or re-elected PCC takes office.
Information for voters
Information on voting is available from the Electoral Commission.
Trevor Holden, Managing Director of Broadland and South Norfolk Councils, has been designated the Police Area Returning Officer (PARO) for Norfolk for the PCC Elections. Broadland Council is the PARO authority. Further information for voters will be published on the Broadland Council website as it becomes available.
For information on who is standing in this area, go to the Choose My PCC website where information on Norfolk candidates is now available. Voters can download a booklet listing all local PCC election candidates' details here or via the Choose My PCC website.
You can also find out more from the Association of Police and Crime Commissioners (APCC).
Information for candidates
Updates from the Office of the Police and Crime Commissioner for Norfolk (OPCCN) - most recent first:
The slides from the presentations given at the PCC candidate briefing day, held as a virtual event on Thursday 25 March 2021, have been published (added 30 March).
Presentation by Norfolk Constabulary
Norfolk Constabulary has provided a briefing document giving an overview of Norfolk's Local Policing Model (added 22 March 2021)


The briefing day for candidates on Thursday 25 March 2021 will take place in an online format. The day will start at 9am and candidates are asked to confirm their attendance ahead of the event in order to receive joining instructions. Please email Helen Johns, Media and Communications Manager. (added 22 March 2021)


The OPCCN has rescheduled the PCC Candidate Briefing due to take place on Tuesday 16 March to Thursday 25 March 2021. Further details on location and timings will be provided in due course. (added 25 February 2021)


The Association of Police and Crime Commissioners (APCC) has published an updated PCC candidate briefing (added 23 December 2020)

Response to candidate question published (added 22 December 2020)


The Seven Force Collaboration Programme has published an updated briefing for PCC candidates (added 24 November 2020)


The PCC Elections May 2021 Joint Protocol between the OPCCN and Norfolk Constabulary has been signed and published (added 17 November 2020)


The OPCCN has rescheduled the PCC Candidate Briefing which will now take place on Tuesday 16 March 2021. Further details on location and timings will be provided in due course. (added 17 November 2020)


The PCC Candidate Briefing due to be held at OPCCN, Wymondham on Monday 23 March 2020 from 9.30am to 4pm has been postponed (added 17 March 2020)
Other information:
The APCC has published pre-election (purdah) guidance along with a candidate briefing.
APCC PCC Candidate briefing (updated December 2020)
The Independent Custody Visitors Association (ICVA) has produced a guide for candidates on the PCC duty to run an Independent Custody Visiting scheme.
ICVA has also produced this video about Custody Visiting:
There is also a briefing for PCC candidates (updated in November 2020) from the Seven Force Strategic Collaboration Programme for the Eastern Region.
Questions and answers
In the interests of openness and transparency, the OPCCN will publish on this page, in anonymised form, all questions and requests for information made by prospective candidates up to the date of the election.
Question
Received from
Answer
Could you please provide a current policing budget overview for Norfolk Constabulary?
Candidate
Policing budget overview (published 22/12/20)

At a Rural Crime Q&A session on Monday March 8, the following question was asked:

What proportion of police resources (time, money, FTE officers) is allocated to policing rural areas and market towns (defined as those policing areas outside Norwich, Great Yarmouth, and Kings Lynn), and does the Police & Crime Commissioner think this meets the needs of people living in these areas?

Candidate

Response by Chief Constable Simon Bailey -

Norfolk Constabulary has 450 officers (or 47%) working in the rural areas compared to just under 500 working in the urban areas.
This reflects well against the profile on crime with 45% of crime occurring in Norwich, King's Lynn and Great Yarmouth.
Factoring in the impact of crime from Thetford town, the built up developments on the outer edge of Norwich and Gorleston, this accounts for the majority of the crime that is reported in Norfolk.
There are seven key neighbourhoods where the majority of crime takes place.
Another factor on the allocation of resources and where those resources are based is the ability of the Constabulary to respond to emergency calls for service.
Supporting the police response are dedicated specialist support units including Safer Neighbourhood Teams, Beat Managers, the Drone Team and Operation Moonshot.
That there was a feeling that rural confidence in policing was increasing.

Response by PCC Lorne Green -

Supporting Rural Communities and tackling rural crime was one of the seven priorities of the current Police and Crime Plan.
Investment by the Office of the Police and Crime Commissioner has supported technological development including the drone tactic, the Operation Moonshot teams and Automatic Number Plate Recognition.
Noted that the Constabulary now has a more agile workforce able to access police systems remotely through mobile devices.
Believed that the Constabulary was responding to rural people's needs.

Why do the public perception figures given by the Constabulary, showing an increase to around 90% positivity, seem to vary with Lorne Green's figures in his Annual Report for 2019-20 under performance metrics?

Candidate

The confidence figure reported in the PCC's Annual Report is taken from the Crime Survey for England and Wales (CSEW) which is run by the ONS in all police force areas. The survey collects responses to a range of questions asked to a sample of approximately 600 residents per year in each force area and the results are released on a quarterly basis but with a delay of approximately three months. At the time of writing the Annual Report, the confidence data reflected the period April 2019 to March 2020.

The perceptions survey is commissioned directly by the Constabulary and is undertaken by Social and Market Strategic Research (SMSR) Ltd. A range of questions, including some that are similar to those asked for the CSEW, are asked of just over 4,000 Norfolk residents each year, providing a rich set of results on a quarterly basis. The figure reported in the candidate briefing session was up to date as of September 2020. The ability of this survey to access the views of a larger sample of respondents which is statistically representative of the population of Norfolk is likely to have a bearing on the difference in results.