Funding opportunities
This funding opportunity closed on Tuesday 6 April 2021. There are currently no live funding rounds being run through the Office of the Police and Crime Commissioner for Norfolk.
Tackling drug misuse in Greater Norwich
Could your organisation help support men and women who have or may come into contact with the criminal justice system into employment?
Norfolk's Police and Crime Commissioner (PCC), Lorne Green, would like to hear from organisations interested in providing a support service for men and women who have or may come into contact with the criminal justice system.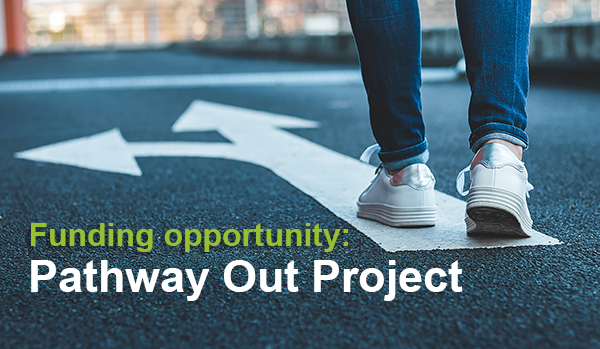 The 'Pathway Out' service will provide positive educational experiences, training and employment opportunities in order to encourage participants away from illicit drug activity and towards alternative economic futures.
The PCC is looking to award funding for a support worker role. Total funding of £95,000 over two financial years is being made available by the Department for Work and Pensions East Anglia and Norfolk Public Health England.
Ahead of submitting applications, interested organisations will have to register on the Bluelight Portal. The deadline for applications is Tuesday 6 April 2021.
Norfolk PCC Lorne Green said: "We're looking for an organisation to work collaboratively with us in tackling drug misuse in our county and playing our part in the national effort to disrupt drug supply.
"We want to support those coming into contact with our criminal justice system, or at risk of doing so, to imagine and strive for a different future – one where they have the help, skills, experience and opportunity to secure employment, earn money and turn their lives around.
"The potential for project participants, and benefit to the wellbeing and safety of the wider community, is great. If you think your organisation can help us reach our ambitious goals, we'd like to hear from you."
Plans for the Pathway Out service build on the success of local projects like Gateway to Employment. Recognising the impact of having a job on reducing offending, crime and anti-social behaviour, Gateway to Employment has provided over 200 positive educational, training and employment opportunities to ex-offenders since its launch in 2015.
Julia Nix, East Anglia District Manager for the Department for Work and Pensions, said: "Continuing a long-standing relationship, once again I am delighted to be working in partnership with the Norfolk Police and Crime Commissioner to deliver this joint Pathway Out Project programme, building on our successful approach to engaging employers to consider ex-offenders through our Gateway to Employment initiative.
"It is crucial to the delivery of this programme that we get the right delivery partner as this will make such a difference to the lives of those who receive support from the programme in the future."
Aiming to launch later in the year, the Pathway Out service will run as part of a wider nationally-funded drive to tackle drug misuse, for which Greater Norwich is a pilot area.
Anne-Louise Schofield, Norfolk County Council - Public Health, added: "Pathway Out delivery will form part of Project ADDER (Addiction, Disruption, Diversion, Enforcement, Recovery). It will enable people engaged in this programme to move towards and secure training and employment opportunities, supporting them to be diverted from criminal behaviour and in helping their recovery from addition.
"We are looking for an organisation to work dynamically as part of this multi-agency programme, which is able to effectively work with this client group."
Further information
Background
This 23-month project, known as "Pathway Out", enhances the wider nationally-funded ADDER programme. ADDER is an intensive whole system approach to tackling drug misuse, for which Greater Norwich is a pilot area. The Pathway Out project supports the existing Gateway to Employment project which, since its launch in 2015, has helped reduce reoffending through training, apprenticeship and employment opportunities.
The object of the service
The provider will deliver intensive Support Worker provision for a minimum of three months to 'work ready' participants, agreed as suitable by a multi-agency case conference, referred by the Department for Work and Pensions Work Coach assigned to Project ADDER.
The £95,000 grant, managed by the Office of the Police and Crime Commissioner for Norfolk, will secure a specialist provider or consortium of providers to deliver the support service.
Who can apply and how?

Organisations that can demonstrate they meet the necessary criteria and are able to deliver a service across the Greater Norwich area are eligible to apply.
Partnership bids will be accepted, however one partner must take the lead and administer the contract/funds on behalf of the partnership.

All correspondence, including application and clarification questions, will be managed through the national Bluelight EU Supply Portal.
Interested organisations are encouraged to register with their expression of interest on the Bluelight EU Supply Portal now.
Please also review the applications checklist outlining the governance documents required by the OPCCN at the point of applying for funding.
Full details of the funding opportunity (Bluelight Portal)
EU Supply Bluelight ref: 43230/ Project title: Pathway Out – Project Adder
Relevant dates
| | |
| --- | --- |
| Stage 1 - Full application process opens for invited bidders | 26 February 2021 |
| Stage 1 - Deadline for full application closes | 6 April 2021 (noon) |
| Stage 2 - (if required) Presentation of project | Mid-April 2021 |
| Decisions announced | 28 April 2021 |
| Project to be completed | March 2023 |
| Evaluation of project completed | TBC |