Mark Stokes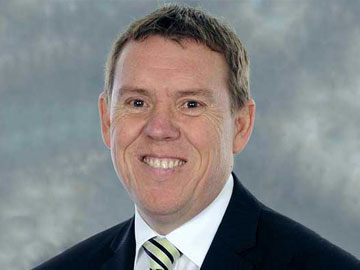 Every Police and Crime Commissioner (PCC) is required by law to appoint a Chief Executive. Mark joined the Office of the Police and Crime Commissioner for Norfolk as Chief Executive on 21 October 2013, following a successful career spanning over 28 years in Local Government.
His previous roles included interim Chief Executive, Corporate Director and more recently the shared Deputy Chief Executive of Breckland (Norfolk) and South Holland District Councils (Lincolnshire).
Mark has significant experience in collaboration, business transformation, finance and corporate governance. He has represented his respective organisations in national, regional and local forums, and is an accredited Peer Review Officer specialising in shared services for the Local Government Association (LGA). The Chief Executive salary band is £105,000 to £115,000. Mark has had no expenses 2019-2022.
More information on the role of Police and Crime Commissioner Chief Executives can be found in the role profile published by the Association of Policing and Crime Chief Executives (APACE). To find out more about APACE, visit www.apace.org.uk