Charity helping young people recover from sexual abuse receives vital cash boost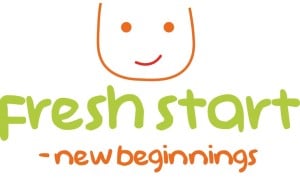 Children and young people who have reported being sexually abused are set to continue to receive vital specialist support thanks to a funding boost from the Office of the Police and Crime Commissioner for Norfolk (OPCCN).
The charity Fresh Start New Beginnings has been awarded more than £50,000 to help fund child support workers and specialist services for the next year.
It is hoped a minimum of 40 children and young people in Norfolk will benefit thanks to the funding by the OPCCN which has already supported the charity for the past year.
The announcement comes during national Sexual Abuse and Sexual Violence Awareness Week (7 – 13 February) which was established to give an opportunity for the general public, statutory and third sector organisations to participate in a discussion about such abuse and raise awareness about how to prevent it in the UK.
The investment helps reinforce Norfolk Police and Crime Commissioner Giles Orpen-Smellie's commitment to supporting victims in the county.
"I am delighted to be able to offer this extra funding for Fresh Start New Beginnings particularly as supporting victims will be one of my key priorities in my Police, Crime and Community Safety Plan due to be launched in the spring," said Giles.
"The work the charity does for children, young people and their families in Norfolk is crucial.
"When a young person has had the courage to take that first vital step and talk about what has happened to them it is key, they have access to the right specialist support at the right time to help them feel safe and secure."
Fresh Start New Beginnings was set up to provide a therapeutic service for children and young people who have reported being sexually abused and to offer support for their families.
Their aim is to help children and young people make sense of the confusion they feel and to teach them coping strategies to deal with the difficulties they face while highlighting their strengths and potential so that they are able to move from victim to survivor.
Patsy Johnson-Cisse, Managing Director from Fresh Start New Beginnings, said: "We are delighted to received further funding and support from Norfolk Police and Crime Commissioner.
"In January alone the charity had over 25 new referrals. This equates to a whole class of children being referred in one month alone.
"The need for early intervention to support children now is evidenced on a daily basis."
The charity has been awarded a total of £52,208 through the OPCCN's *commissioning budget for 2022/23 to fund 1.35 (full time equivalent) child support workers.
Fresh Start works with professionals within the industry to manage and support those that have been referred to the service by a professional. The length of support provided to each young person is decided on a case by case basis.
Where appropriate, support is also provided to a young person's family to help promote family health and communication.
The same amount was awarded by the OPCCN to the charity for 2021/22 – and more than 30 children and young people have been helped so far as a result.
Visit Fresh Start New Beginnings' website
* Police and Crime Commissioners (PCCs) are responsible for providing services that support victims and witnesses of crime.
How to seek help
Your Police and Crime Commissioner (PCC) works with a number of organisations across the county to ensure specialist support is available for those affected by domestic and sexual abuse.
If you know someone who is the victim of domestic or sexual abuse, we encourage you to seek help.
The police will always respond to emergency calls - if you are in immediate danger, always call 999. Police 101 is the non-emergency number.
More information on specialist support services can be found on our website here >>