New domestic abuse service for Norfolk launches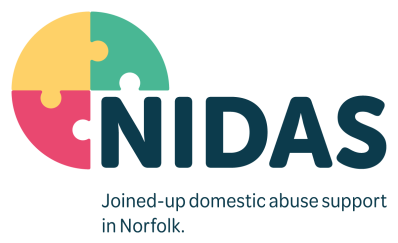 A new domestic abuse service will be launching in Norfolk today, providing joined-up support for those experiencing domestic abuse and helping their journey to freedom.
Norfolk Integrated Domestic Abuse Service (NIDAS) will offer free, confidential, and non-judgemental support to those affected, and their children, to help them recover and build a new life free from abuse.
The new service is funded by the Office of the Police and Crime Commissioner for Norfolk, Norfolk County Council, Norwich City Council, South Norfolk and Broadland District Councils, with £6.6million being invested over the next five years.
It will be delivered in partnership by Leeway Domestic Violence and Abuse Services, Daisy Programme, Orwell Housing, Pandora Project and Safe Partnership.
NIDAS will provide direct support for adults (16+) of all genders, ensuring everyone has access to a full range of help and guidance regardless of where they live in the county.
There will also be support for any children of adults supported by NIDAS, recognising the impact that domestic abuse has on their lives.
NIDAS will be the first system of its kind in the county, offering a fully integrated service making intensive one-to-one support, a multi-agency response and help towards practical solutions available.
The support will include specialist advisors to help those currently experiencing abuse, recovery programmes for adults and children and a sanctuary scheme that will provide security upgrades and 'safe rooms' for those deemed to be at high risk.
The service will also offer dedicated support for children and young people (if their parent/care giver has been/or is being supported by an IDVA - Independent Domestic Violence Advocate), coordinated multi-agency support, and access to IDVA support in criminal courts for people who are at medium or high risk.
NIDAS's specialist support staff can support those at risk of harm to get to safety and will develop a personalised support plan with everyone they work with, to help people to move on from abuse with increased confidence and well-being, towards long-term positive outcomes.
Giles Orpen-Smellie, Police and Crime Commissioner for Norfolk said: "Domestic abuse is a crime that causes intolerable damage to someone's life and it is absolutely vital that as well as bringing perpetrators to justice, we are supporting their victims and helping them to rebuild.
"This new service brings together specialist workers from a range of organisations and importantly is there for people wherever they live in our county.
"NIDAS will be about ensuring people get the long-term and positive outcomes they need. The teams will identify the level of help and support needed and be there every step of the way through to long-term recovery."
The service will be operational seven days per week, between 9am and 6.30pm on weekdays, and between 9am and 3pm on weekends.
For more information on how NIDAS can help you, or someone you know, visit www.nidasnorfolk.co.uk.
Alternatively, you can contact NIDAS in the following ways:
All services above will be live from 3rd January 2022.
If you are in immediate danger, always call 999.