Vital funding secured for specialist team helping victims of sexual assault in Norfolk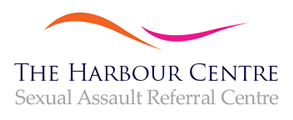 A specialist team who support victims of rape and sexual assault in the county are set to continue their vital work thanks to extra funding from the Office of the Police and Crime Commissioner for Norfolk.
A grant of more than £100,000 has been awarded to Norfolk's Sexual Assault Referral Centre (SARC) to continue to fund a team of Independent Sexual Violence Advocates (ISVAs).
ISVAs support victims of rape, attempted rape or serious sexual assault, whether it happened recently or in the past and whether the person supports a police investigation or not.
Norfolk's SARC – the Harbour Centre – previously had 10 ISVAs. A further 2.5 were recruited in 2020 for two years after a £178,000 of Ministry of Justice grant was secured by the OPCCN.
The OPCCN has now extended its support for a further year awarding £104,200 in total. As well as adding to the team's capacity to meet demand for support, the additional specialist workers will continue to focus on increasing awareness of and access to the service among community groups identified as less likely to seek help.

So-called 'hidden' or 'hard to reach' victims may include those from Black, Asian and Minority Ethnic groups (BAME), people who have a disability, or members of the LGBT+ (Lesbian, Gay, Bisexual, Transgender) community.

The ISVAs will also continue work to encourage male victims of rape and sexual assault to seek help and access the support on offer.
Announcing the extra funding for the SARC, Norfolk's Police and Crime Commissioner, Giles Orpen-Smellie, said: "I am delighted to be able to award this extra funding to the Harbour Centre.
"The team work tirelessly to help all victims of sexual assault from across Norfolk and it is vital they have the right resources and specialists in place to continue such crucial work."
Claire Scholes, SARC manager, said: 'We are extremely grateful for this additional year's funding as it will allow us to build on the foundations we have already established through close working with other services and community groups which has helped us understand the barriers some people may face when considering accessing support.
"As part of this work we have delivered training to a wide range of professionals which has increased their understanding of the services we can offer at the SARC.
"We look forward to continuing with more targeted one to one work with victims and survivors to ensure their voice is heard. This will allow us to tailor our service to ensure their needs are met and everyone has equal access to support."
Andy Coller, head of safeguarding for Norfolk Constabulary, said: "The importance of the work carried out by our team of ISVA's in Norfolk to support victims of rape and serious sexual offences cannot be overstated.
"The extension of the additional funding is very welcome news and will allow the team to continue their work in reaching out to those who may be less likely to seek help."
The support that an ISVA provides will vary from case to case and will depend on the needs of the individual and their particular circumstances. ISVAs working with children and young people also offer support to non-abusing family members and carers.

The funding boost comes during national Sexual Abuse and Sexual Violence Awareness Week (7 – 13 February) which was established to give an opportunity for the general public, statutory and third sector organisations to participate in a discussion about such abuse and raise awareness about how to prevent it in the UK.
NHS England also launched a campaign this week to promote SARCs across the country and encourage people to seek help. The initiative aims to highlight the specialist support offered at dozens of sexual assault referral centres (SARCs) in England. While the majority of victims of sexual assault and domestic abuse are women and girls, health service leaders are encouraging anyone who needs support to turn to the NHS at one of the country's 24-hour centres.
How to seek help
The Harbour Centre Sexual Assault Referral Centre (SARC) offers free support and practical help to people of all ages living in Norfolk who have been raped or sexually assaulted either recently or in the past.

For help and advice, please telephone the Harbour Centre's 24/7 helpline on 01603 276381 or email contact@theharbourcentre.co.uk.

Visit the Harbour Centre website
Your Police and Crime Commissioner (PCC) works with a number of organisations across the county to ensure specialist support is available for those affected by domestic and sexual abuse.
If you know someone who is the victim of domestic or sexual abuse, we encourage you to seek help.
The police will always respond to emergency calls - if you are in immediate danger, always call 999. Police 101 is the non-emergency number.
More information on specialist support services can be found on our website here >>