Call for volunteers to check on welfare of detainees
Keen for a new challenge in 2023? If so, this could be the job for you.
The Office of the Police and Crime Commissioner for Norfolk (OPCCN) are currently looking for volunteers from across Norfolk to become Independent Custody Visitors (ICVs).
Norfolk currently has 23 volunteers whose job it is to check on the welfare of those detained by police and the conditions in which they are held.
In 2022, nearly 200 people detained by police received a welfare check from ICVs at one of the county's four Police Investigation Centres in King's Lynn, Aylsham, Great Yarmouth and Wymondham.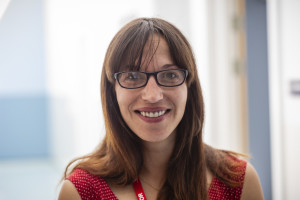 Joana Bicker has has been an ICV since March 2022. She is based in Great Yarmouth and decided to become a volunteer after she saw first-hand the impact someone being taken into custody can have on themselves and their family and friends.
"I wanted to give back to society. When I got a call to say they were in custody I couldn't believe it but the people in the PIC were so nice. I really appreciated all of them for the way they dealt with the situation, and it made me want to give something back."
George Garamukanwa is also relatively new to the scheme having started with Joanna in March 2022. He also covers the Great Yarmouth area.
George said working in mental health as his day job has helped prepare him for the role.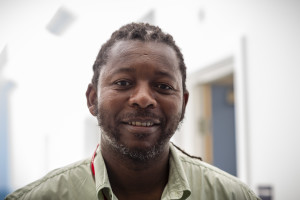 "I wanted to ensure that people are being looked after…making sure people are getting good care, that their rights are observed.
"The visits I have been on have been very interesting and very diverse. I have been impressed by the collaboration with officers and the enthusiasm of the other volunteers.
"There are similarities sometimes to my day job in mental health. You are ensuring they are being looked after and their dignity has been respected. Looking after peoples' welfare and ensuring that the right scrutiny is in place, that's what I enjoy the most."
Applications are being invited from individuals interested in joining the custody visiting panels in the county.
To apply, you must be over 18, live in Norfolk and have lived in the UK for more than three years. Although this is a voluntary role, expenses are paid.
Successful applicants will need to attend an initial training course to prepare them for the role and complete a six-month probationary period in order to be fully accredited.
Norfolk's Police and Crime Commissioner (PCC), who runs the county's custody visiting scheme, is putting out a call for those interested in a truly unique volunteering opportunity to get in touch.
PCC Giles Orpen-Smellie said: "What they do is invisible to most but our custody visiting volunteers play a crucial role in safeguarding detainees and the police too.
"If you or one of your family members found yourself in police custody, wouldn't you want someone checking on your welfare? It can be a daunting and frightening experience without being aware of your rights or entitlements – this is where custody visitors can help.
"By visiting detainees and reporting on what they see, ICVs are also offering public reassurance that the police are treating people with fairness and respect."
Alternatively, for more information you can contact the Office of the Police and Crime Commissioner for Norfolk by email at ICV@norfolk.police.uk