PCC welcomes PM's statement on increased police numbers
PCC Lorne Green has issued the following statement in relation to the Prime Minister's announcement on increased police numbers: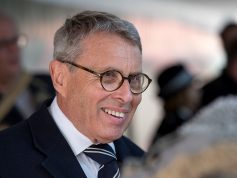 I am delighted by the Prime Minister's announcement to recruit 20,000 new police officers across the country. We have a new Government committed to pursuing a robust law and order agenda.
Since becoming Norfolk's Police and Crime Commissioner, I've worked closely with Norfolk Constabulary to deliver a first class service the county deserves and meeting the complex demands of 21
st
Century policing.
Part of my commitment has focused on visible policing; a priority that I fully understand is very important to our local communities. I recognise the importance that it is not just about being safe but also feeling safe. Changes to the policing model mean we now have more fully-warranted officers in Norfolk than when I took office in 2016.
The fact remains that we have fewer police in uniform today than we did a decade ago. And yet, the volume and complexity of demand has grown enormously.
I am optimistic about the Prime Minister's plans, and await further guidance on such key related matters as financing and training.
I remain committed to making Norfolk a safe place to live, work and visit and I will work tirelessly to make sure Norfolk receives a fair share of additional resources.
Lorne Green Norfolk Police and Crime Commissioner