Victims of stalking and harassment advised support is available
Partners across Norfolk are joining forces to raise awareness of stalking and harassment and remind victims help is still available during this difficult time.

One in five women and one in 10 men experience stalking at some point during their adult life – on average a victim will encounter 100 incidents before reporting it to the authorities.

Despite the current lockdown, stalking and harassment can still take many forms including cyber stalking and partners in Norfolk are keen for victims to know they are not alone.

Norfolk's Police and Crime Commissioner, Lorne Green, also the county's Victim's Commissioner, said: "It is crucial victims of stalking and harassment do not feel alone and isolated.

"Such crimes are often under-reported even when we are not witnessing a major pandemic, so it is vital people find the courage to come forward and find help because support is available.

"Supporting victims and reducing vulnerability is one of my absolute key priorities as Norfolk's Police and Crime Commissioner.

"Now is a time more than ever when we must give a voice to those who have been or continue to be affected and who may feel even more isolated and alone."

Legal guidance highlights that just two incidents can be classified as stalking.

If you are experiencing stalking or harassment, please do not suffer in silence. REPORT IT

Contact the police if you're being stalked or harassed - you have a right to feel safe in your home and workplace.

Call 999 if you or someone else is in immediate danger.

Contact your local police if it's not an emergency.
Report it as early as possible to the police and tell others what is happening
There are support agencies to help
Keep all the evidence
Keep a diary
Trust your instinct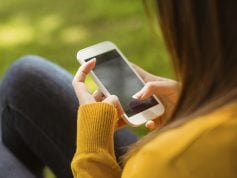 Cyberstalking

Stalking can involve elements of both online-contact, for example emails or messages posted on social networking sites, and offline contact for example sending gifts or following.

Cyberstalking should be treated as seriosuly as stalking, whether the stalking takes place online or offline.

Cyber Safety/Stay safe online:
Google yourself to check your digital footprint frequently
Change passwords often and do not use the same password for everything.
Check privacy settings on social networking sites and limit the amount of information you put on.
Be aware of geo-location and tagging on social networking sites and ensure that this is disabled on your smartphone
Keep your anti-virus software up-to-date.
Report stalking to website administrators.
If you believe that your computer or smartphone has been hacked or compromised, stop using them immediately and where possible seek specialist support such as your mobile phone provider or computer repair experts for advice.


Personal Safety

We all want to feel safe and secure, especially in and around our own homes.

Whether we live alone or with a partner, friends or family, keeping safe is something we can all get advice and support with.

If you are being stalked click here for personal safety advice from the Suzy Lamplugh Trust.

The website includes an array of safety information including:
More information on Harassment and Stalking here>>
Harassment
can be any repeated behaviour that is unwanted and makes a person feel threatened, scared or upset. Behaviours can include:
Frequently contacting you or attempting to contact you including online contact
Driving past your home or work
Following you or watching you
Damaging your property


Stalking is a particular kind of harassment and generally describes a long-term pattern of persistent and repeated behaviour.

Stalking behaviour may include:
Unwanted phone calls, letters, e-mails, text messages, or any form of communication
Loitering near the victim or where they live or work
Spying on the victim
Following the victim
Accosting the victim in private or public
Entering the victim's home or workplace
Sending or leaving materials or gifts
Ordering or cancelling goods and services
Threats
Property damage
Violence.
While some behaviours that constitute harassment will be similar to those manifesting in stalking situations, a key difference between these offences is that a stalker is more likely to be obsessively fixated on one specific individual – their victim.

The stalker may have delusions that they are in a relationship with the victim when no relationship actually exists for example and even if the victim moves or changes their name, the stalker will do everything possible to track them down.

Domestic stalkers (past relationship or family) are the most concerning types of stalkers with 50% carrying out their threats.


More information on how to get help can be found here>>