Vital domestic abuse services receive extra funding boost from OPCCN
Victims and survivors of domestic abuse are continuing to get the vital support they need thanks to funding from the Office of Police and Crime Commissioner for Norfolk.

The office continues to work closely with commissioned services to make sure the right help is out there and ensure those vulnerable to such abuse know they are not alone.

West Norfolk-based charity the Pandora Project which helps women and children affected by such a crime has been given vital funding to set up a live chat facility on its website.

The OPCCN-funded service is currently available Monday to Friday between 1pm and 3pm and has already seen a number of women making contact.



Pandora founder and manager Tracy Mahoney, said: "The service allows women to access support in a more discrete way. We have three operators, who can all work simultaneously offering advice and support around domestic abuse issues.

"We had our first 'chat' within minutes of going live. People are asked to give a first name, it doesn't have to be their real name, we don't ask for any other information.

"The women who have contacted us so far are living with abusive partners and have wanted advice about leaving safely, whether that's now or in the future.

"We are hugely grateful to OPCCN who funded this, enabling us to offer a different way for women to get in touch at this very difficult time."

Pandora's live chat service is available via their website www.pandoraproject.org.uk.

The OPCCN has also funded a further post with the Norfolk domestic abuse charity, Leeway.

The additional funding for the 'First Contact, Advice & Guidance Case Worker' will run until the end of March 2021 and will enable Leeway to expand its service in the Great Yarmouth area.

The aim of the role will be to provide a supportive and confidential service for people contacting Leeway for advice and guidance who are living with or fleeing domestic violence and or abuse and requiring information and support.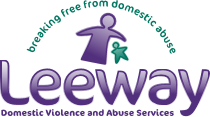 Mandy Proctor, Chief Executive of Leeway, said: "This is an important new role, providing advice and support to those who are living with or fleeing domestic abuse.

"The First Contact Case Worker will be the first point of contact for those accessing Leeway's support services, whether that is via our helpline, email, web chat, or virtually.

"This new post will boost our service provisions in the Great Yarmouth area, as well as enhancing our existing advice and support service, ensuring that support is available for people in all parts of the county.

"I would like to thank the OPCCN for funding this role and for their continued support of Leeway and their commitment to supporting those experiencing domestic abuse in Norfolk."

For more information on the Leeway role please visit their website: https://www.leewaysupport.org/volunteering/. The deadline for applications is the 1 June.

Norfolk's Police and Crime commissioner Lorne Green, who held a virtual meeting with specialist domestic abuse providers in Norfolk only last month, said: "My office has been, and continues to work tirelessly to ensure support is in place to help those in most need in Norfolk.

"Providers such as Pandora and Leeway are doing an amazing job in very difficult, sometimes testing circumstances, and I am delighted my office has been able to provide extra funding to allow those affected by such abuse to continue to get the vital support they need."

How to get help

The police will always respond to emergency calls if you are in immediate danger and there are many local charities and organisations still working to help you through this difficult period where you may feel more at risk.

If you know someone who is the victim of domestic abuse, we encourage you to seek help.

Some charities and organisations will be offering support over the telephone or online, please find the full list here>> if you need to contact someone for support or advice.

If you are in immediate danger you should still call 999. Police 101 is the non-emergency number.


Silent Solution
The Silent Solution system helps filter out accidental or hoax 999 calls from those who need genuine police assistance.
If you are calling from a mobile phone and speaking or making an immediate sound would put you in danger and you need immediate help, call 999 and stay on the line, then press 55 when prompted and the call will be transferred to the police, who will know it is an emergency call.
If you are calling from a landline, Silent Solution does not apply as it is less likely to call 999 by accident. If an emergency call is made and no one speaks and only background noise is heard and an operator does not know whether an emergency service is needed, you will be connected to a police call handler.
Information about where you are calling from on a landline will be automatically available to call handlers to help provide a police response.